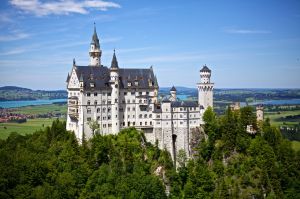 Traveling through Austria is one of the most beautiful and interesting trips you can imagine. Austria is a beautiful country and there is much to see and do here. Austrian tourism packages are the best way to see the country because they provide you with an itinerary that includes all of the best the country has to offer. You can choose from deluxe tour packages for small groups of from 6 to 24 travelers.
Sightseeing in Austria
Sightseeing in Austria is an incredible experience. Everywhere you turn you will be surrounded by the natural beauty of the country. In addition to the wonderful scenery you will stay in some of the most interesting hotels and dine in some of the most unique restaurants in the country. Package tours include everything you need to enjoy your stay including hotels, food, gratuities and tips. There is nothing else that you will need to pay other than the advertised price of the Austrian tourism packages.
From Salzburg to Vienna and beyond, we travel the country in small groups so we can enjoy everything the country has to offer. Unlike some of the large tour groups, our small tours allow us to explore some of the more unique areas and make changes to our itinerary as we choose. We can easily stray off the beaten path to explore some of the more distinctive and interesting places. In addition, you will have some free time each day during which you can experience the area on your own terms.
The Best of Germany, Austria and Switzerland
In 2018 we offer an 11-day tour of Germany, Austria and Switzerland. These Austrian tourism packages take you to Austria, the Alps, castles and a multitude of places. The trip takes us to Vienna, Salzburg, Neuschwanstein Castle, Liechtenstein, the Swiss Alps, Freiburg, Rothenburg, Munich and Nazi assembly grounds and WWII concentration camp. The tour include a free day in the alps so you can participate in your own favorite activities.
Every day of the tour allows you to experience life in Europe as you have never known. You will visit the castles of kings, listen to German bands and have plenty of German sausage and beer. We will dine at some of the most beloved restaurants where you will enjoy fresh and locally sourced menus.
Christmas Market Tours
There is nowhere better to experience the original Christmas markets than in Austria and Germany. The Christmas Market tour is an enchanting 7-day trip that features visits to the markets in Salzburg, Innsbruck, Rothenburg, Nuremberg and Munich. This is the most festive of the Austrian tourism packages. The markets are filled with unique products, foods and beverages for your enjoyment. It includes a trip to a Bavarian castle and dining that includes local sausages and beer. You'll also enjoy some free time to explore on your own.
David McGuffin offers exclusive, small tour packages that include everything for your trip. Your tour guide will take you to some of the best areas in the country in small groups that allow for a more intimate travel experience. Visit DavidMcGuffin.com to learn more about our upcoming tourism packages.
Austrian Tourism Packages