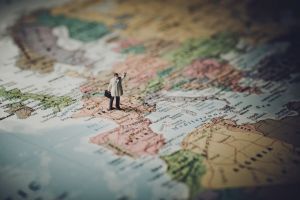 Why do you travel? This is one question that is answered in several ways by people. Some people say that they travel to relax with their family and friends, to enjoy the great outdoors, to have an experience of other people's culture, to eat local food, and to explore different locations.
Discovering local favorites and meeting new people is one of the major reasons why people embark in guided tours of Europe. There are lots of benefits to be gotten from embarking on guided tours, as you will learn a lot of new things, meet new people, try different food, and enjoy the beauty nature has to offer.
But when choosing a tour package, you need to be very cautious as it is what will determine whether or not you will have a great tour experience. Before booking guided tours of Europe, there are some vital questions you need to ask.
Getting the right answers to these questions will enable you to know what you are getting into, and it will also play a vital role in your tour experience. So it is vital you ask these questions before booking guided tours of Europe. Here are some of the questions to ask:
Is the Tour Tailored to Experts or Beginners?
Before booking a guided tour, you need to find out what class of people the tour is tailored for. You need to know if it is tailored to professionals or novice. For instance, if you are embarking on a specialty tour (such as cooking, art, or history), and you know a lot about any of the subjects, you might get bored by information that a novice might find very interesting.
Also, if the tour is tailored to professionals, and you know nothing about the subject, you will be bored and confused. You might not find anything they will talk about appealing. So before you make your bookings, you need to find out what class of people the tour is tailored to. If it is not tailored to your class, then you need to look for a tour that will suit you.
Who Is Your Tour Guide?
Are your tour guides trained historians? Are they locals? Did the company just choose anyone looking for a job? Knowing who your guide is, is very important. The knowledge and personality of your guide matter a lot during the tour. So you need to know the qualification and level of experience of your guide.
Are There Hidden Charges or Is the Tour All-Inclusive?
You need to find out if the tour is all-inclusive or if there are additional charges you will have to pay. If you are going to visit other attractions during the tour, this might incur additional cost for you. So make sure you prepare yourself for additional expenses if all your expenses won't be taken care of by the tour company.
Will They Provide Food?
This is a very important question that should not be ignored. Ask the company if food is included in the tour price. If food is not included, then you will have to buy your food. If food is included, find out what options are available. You will want to ensure that they provide food that will suit your taste.
Guided Tours Of Europe