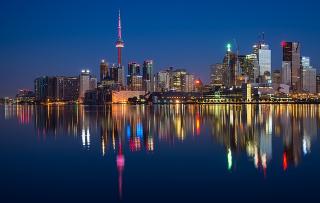 If you're planning a trip to Italy, there's a lot to consider before booking your tour with a travel agency or tour guide. Your adventure to Italy starts with some basic research to ensure you'll be spending your travel dollars wisely. At David McGuffin's Exploring Europe website, you'll find a wealth of information to help you make the right call when looking for a travel guide. See why David's clients save more money while experiencing more of what Europe has to offer when they book their Italy guided tours on his website.
All of David's Italy tours feature visits to the attractions you'll most want to see while in Italy, including the Vatican, the Colosseum, and the spectacular museums of Florence, among many other key spots. While David feels it is essential that his fellow travelers explore the more popular destinations, it's really the more off-the-beaten-path excursions that will provide the Italy experience you're truly looking for, therefore, those will be built-in to your travel package as well. These 'small village' experiences are more spontaneous and may come in the way of wine tasting, dining, or meeting locals along the way.
Sign up now for David's Best of Italy Tour 2018 for 13 amazing days spent in Italy. During this travel opportunity, you'll have free time every day to experience Italy on your own terms, while enjoying the structure of being among a small group. You'll visit Rome, Volterra, Siena, Pisa, Florence, Cinque Terre, Lake Como, and Milan, among other popular places in Italy. While on tour, you'll enjoy gourmet dining, a guided wine tasting in Tuscany, walking tours, hiking and relaxing, cruising the canals in Venice, and much more. Feel free to visit David's website to see a complete itinerary of the tour, find out what's included, check out dates, prices, and other details or get connected by phone with any questions.
David's Best of Italy Tour 2018 is only one of his Italy guided tours. His Essence of Italy Tour 2018 is a tad shorter at 9 days and will ensure you visit the top spots in Italy, including Rome, Pisa, Florence, Siena, Cinque Terre, and numerous other spots. See the tour overview online for more details about the tour. You'll experience two days in Florence walking in the footsteps of Michelangelo while exploring the roots of the Renaissance. During this tour, you'll spend 2 days in each of the following cities: Rome, Cinque Terre, Volterra, and Florence.
You'll love traveling with David McGuffin on one of his incredible Italy guided tours, and you'll take away memories that will last a lifetime. If you've been thinking about traveling to Italy, make sure you go with a small group like David's to experience the benefits of being with a small group rather than a large tour group where you will barely be noticed among the crowd. Visit David McGuffin's website and click the 'Tours' link to learn more about upcoming Italy guided tours.
Italy Guided Tours